Land & Livestock International, Inc.
View this article on Imprimis.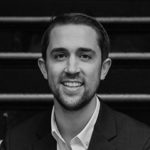 Christopher F. Rufois founder and director of Battlefront, a public policy research center. He is a graduate of Georgetown University and a former Lincoln Fellow at the Claremont Institute for the Study of Statesmanship and Political Philosophy. As executive director at the Documentary Foundation, he has directed four films for PBS, including most recentlyAmerica Lost, which explores life in Youngstown, Ohio, Memphis, Tennessee, and Stockton, California. He is also a contributing editor ofCity Journal, where he covers topics including critical race theory, homelessness, addiction, and crime.
Critical race theory is fast becoming America's new institutional orthodoxy. Yet most Americans have never heard of it—and of those who have, many don't understand it. It's time for this to change. We need to know what it is so we can…
View original post 2,531 more words